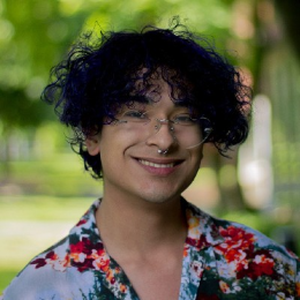 Antonio Nevarez
Antonio Nevarez is a national award-winning journalist and second-year journalism major at Seattle Pacific University. He began studying journalism at the age of 15 through NPR/KUOW's RadioActive Youth Media program, which allowed him to learn the basics of producing radio journalism. Since then, he has gone on to produce stories for other KUOW shows, including Soundside and Seattle Now. Currently, Antonio serves as a production mentor at RadioActive Youth Media, assisting youth producers in high school, college, and post-high school as they learn how to make radio stories for KUOW 94.9.
Alongside his continued work with KUOW, Antonio writes for SPU's student newspaper, The Falcon, as the designated audio editor and producer for podcasts and audio stories. Additionally, Antonio serves as a podcast producer and newsroom writer at Ground Zero Radio, where he primarily covers pop-culture related topics, often covering comic and anime conventions, alongside news in the world of video games and entertainment.

In 2022, Antonio won a national award for his story "How The Pandemic Gave Me Courage To Explore My Femininine Side" from NLGJA: The Association of LGBTQ Journalists
Social Media 
Instagram is my primary social media platform. My page is public, so I'm okay with anybody viewing my posts. I like to use my Instagram page as a photo album featuring my friends, family, pets, and important moments in my life. 
This specific post features photos from my trip to Chicago, where I accepted the Excellence In Student Journalism 2022 award from NLGJA. The award was for my 2021 story "How the pandemic gave me courage to explore my feminine side" on KUOW 94.9.
Contact Me
Feel free to send me an email if you have an questions or comments :)